Hi there! I hope my stateside friends had a great Fourth of July! We had some relaxed fun and enjoyed the family time together.  Today's featured quilter is Nina.  Nina's fantastic quilt was voted #1 in the Art Quilts category, and I think you will enjoy getting to know Nina better –
—–
1. When did you begin quilting?
I started quilting in New York in late 2010. I desperately needed to try something new, as I was starting to burn out of animation.
There are no quilters in my family, and I knew none growing up. New York is the center of the Art World but the periphery of the Quilting World, so I learned about quilting online. It wasn't quilting in general that got me interested, it was free motion quilting. When I learned you could draw with a sewing machine, I had to try it. I became a fan of 
Leah Day's Free Motion Quilting Project
 and blog.
One year ago I moved back to my hometown, Urbana IL, which turns out to have quite an extensive quilting culture. So many amazingly skilled quilters here, and so much for me to learn.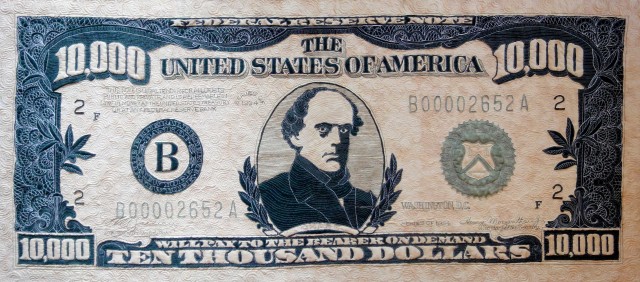 2. Why do you quilt?
Quilting is my antidote to pushing pixels around. My animation is all virtual; fabric and thread are real. Quilting can involve shape and color like painting, but also texture like bas-relief sculpture. Unlike painting and sculpture it has a modest, unassuming aura – which is funny, because to me quilting is much harder than painting. So I also quilt because of the challenge. I'm just obsessed. This hobby can suck you in and not let go.
3. What is your favorite quilting tip?
Ditch the perfectionism.
Also: I just discovered wool batting, which is awesome for free motion quilting. I wish I'd started using it sooner.
The idea of "Fine Art," which provokes both my desire (for money and status) and ridicule (because so much of it is pompous bullshit). I remember entire galleries in the 1990's devoted to white-on-white paintings. It was a thing. Another thing that says "Fine Art" (as opposed to folk art) is a certain kind of nude. White-on-white + nude = FINE ART. 
Air/Nude
 is both aesthetically pleasing and satirical – I guess it's postmodern. I just did another piece commenting on high-end "Fine Art" vs. quilting called
Bargain (Ten Thousand Dollars)
; please read the commentary 
here
.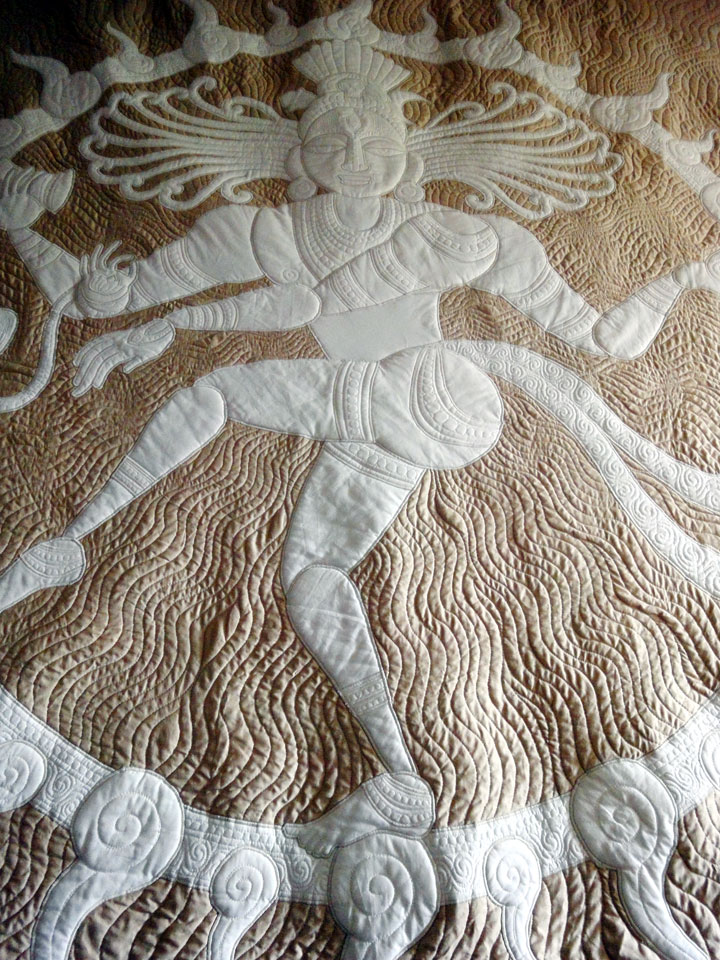 5. Do you sew other things?
Alas, no.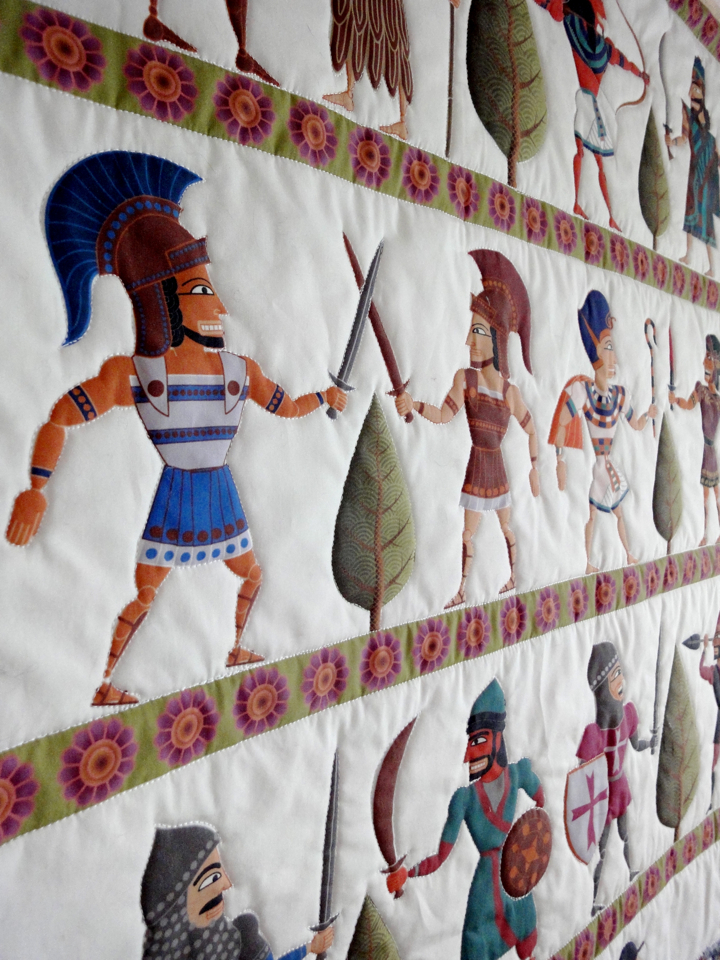 6. Anything else you would like us to know about you?
I'm a professional animator. You can learn more about me by watching my movie 
Sita Sings the Blues
, or visiting my 
blog
 ("quilting" category
here
). I'm increasingly interested in combining animation with quilting.
I'm an active critic of copyright law, and artist-in-residence at 
QuestionCopyright.org
. I 
speak
 a lot on the subject. I've seen a lot of copyright misinformation and bullying in the quilting world. I sense this is going to change soon.
—–
Thanks Nina! I love all the details in your work – fabulous!
Have a great (long) weekend everyone!
Amy