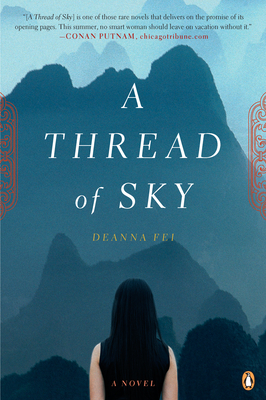 A Thread of Sky
by Deanna Fei is a complex and well crafted novel, that I enjoyed reading!
From the publisher:
When her husband of thirty years is killed in a devastating accident, Irene Shen and her three daughters are set adrift. Nora, the eldest, retreats into her high-powered New York job and a troubled relationship. Kay, the headstrong middle child, escapes to China to learn the language and heritage of her parents. Sophie, the sensitive and artistic youngest, is trapped at home until college, increasingly estranged from her family-and herself. Terrified of being left alone with her grief, Irene plans a tour of mainland China's must sees, reuniting three generations of women-her three daughters, her distant poet sister, and her formidable eighty-year-old mother-in a desperate attempt to heal her fractured family.
If only it was so easy. Each woman arrives bearing secrets big and small, and as they travel-visiting untouched sections of the Great Wall and the seedy bars of Shanghai, the beautiful ancient temples and cold, modern shopping emporiums-they begin to wonder if they will ever find the China they seek, the one their family fled long ago.
Over days and miles they slowly find their way toward a new understanding of themselves, of one another, and of the vast complexity of their homeland, only to have their new bonds tested as never before when the darkest, most carefully guarded secret of all tumbles to the surface and threatens to tear their family apart forever. A Thread of Sky is a beautifully written and deeply haunting story about love and sacrifice, history and memory, sisterhood and motherhood, and the connections that endure.
The story meanders around the must see sites in China, as the women tour China.  In an effort to not be perceived as weak,  each of the women is dealing with her own secrets, which causes them to be distant and cold toward each other.  Over the course of the two week trip, little bits are revealed, and finally all the secrets are made known.  With this new transparency of each woman, they are able to find common ground and consider meaningful connections with one another.
The writing focuses on each of the women individually, and their emotions as they interact with each other and their surroundings in China.  I enjoyed the writing!  It gave me a good deal of insight into each of the characters, and pulled me into the story with them.  I would recommend this book to anyone, it's well written and an enjoyable read!
—–
I was given a complimentary copy for my review by TLC Book Tours, to learn more about the author and what others have to say about this book visit TLC for links to more of the stops on the tour.  To purchase,  A Thread of Sky
visit Amazon.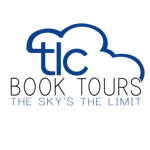 To win a copy, leave me a comment.  Tell me about your favorite family vacation.  I'll select a winner via random number generator on Monday, April 4.
Amy
ETA — Winner is ::